Urban Rec Hosted Events
If you are looking for a clever, active, fun and interactive way for your team members to come together after a big event, quarter, or year, then we can help. Urban Rec has options for every person, level of fitness, and skill. We will make sure your staff walk away feeling re-energised, having made some new friends, and had a good laugh too. We offer multiple locations, and multiple spots. No experience required, our staff will teach you everything you need to know. Check out our event options below.
AFFORDABLE DAY OUT, THE MOST YOU WILL PAY IS $77 PER PERSON
ALL EVENTS, AND TOURNAMENTS RUN FROM 2-4 HOURS
WINNERS GET THEIR CHOICE OF TROPHY, TSHIRT OR HAT AS PRIZES
WE CREATE A FUN ENVIRONMENT WITH MUSIC AND OUR BEST OF THE BEST EVENT HOSTS
---
LUNCH BOX EVENTS
multisport tournament
Once the teams are formed, they face a challenge of multi-sports. A great way to show team work, some people will know what they're doing, and others won't. Sports include Basketball, Volleyball, Soccer, Netball, Hockey, and Dodgeball!

Max people: 80 (8 teams of ten)
Min people: 24 (6 teams of six)
Approx cost: $66 per person
Duration: 3-4 hours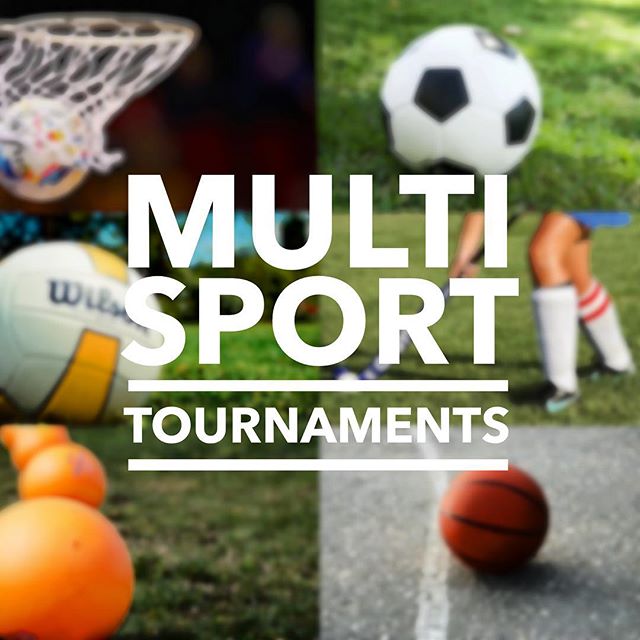 bubble soccer tourament
We can take you and your team to the most ridiculous levels of laughter and fun. Each team will play each sport once before everyone heads into the single elimination finals to compete for top spot.

Max people: 80 (8 teams of ten)
Min people: 24 (6 teams of six)
Approx cost: $66 per person
Duration: 3-4 hours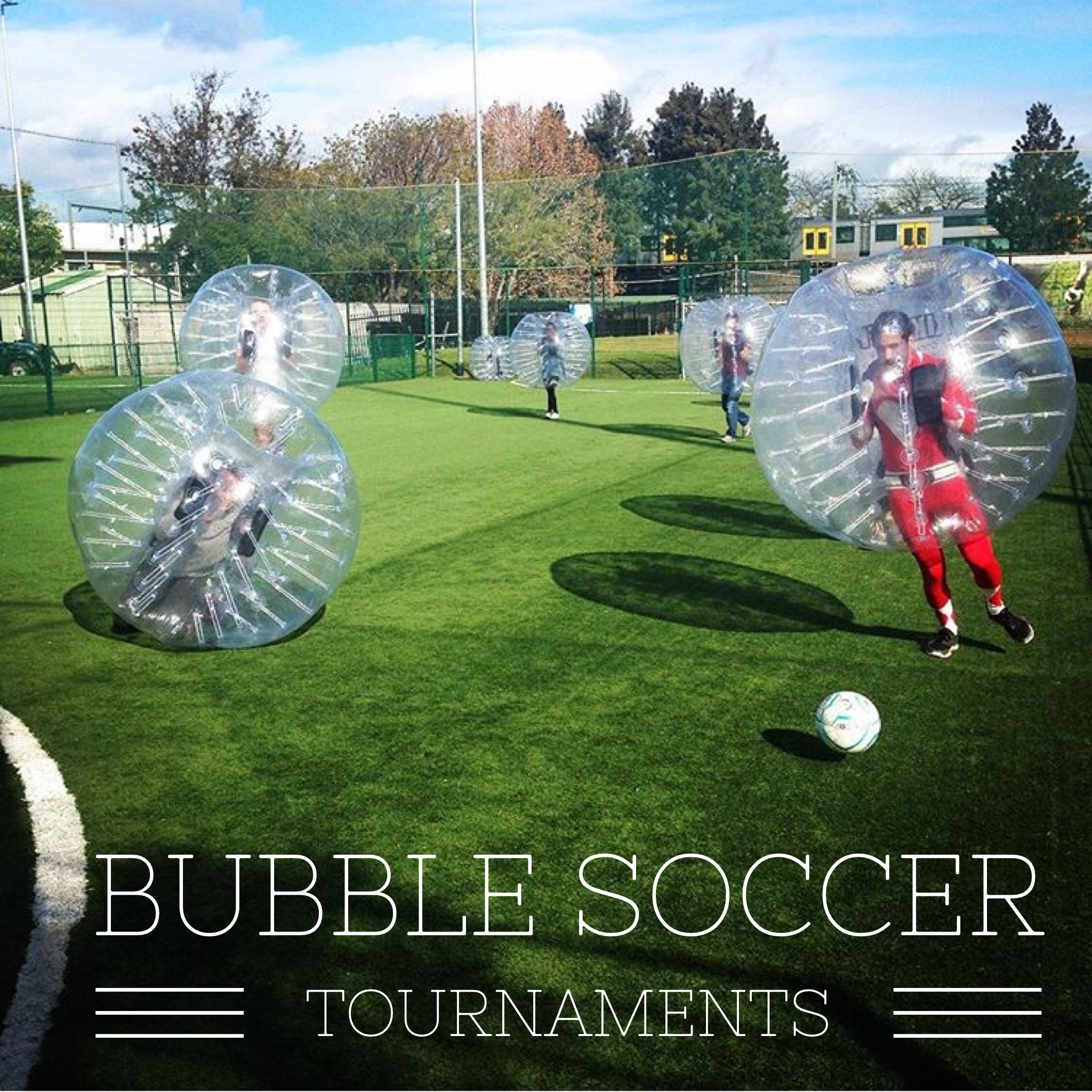 DODGEBALL TOURNAMENT
Dodgeball is arguably the BEST way to let off steam. This is a super fun sport, super easy to learn, safe, and everyone can play. We call this our gateway sport!

Max people: 80 (8 teams of ten)
Min people: 24 (6 teams of six)
Approx cost: $66 per person
Duration: 3-4 hours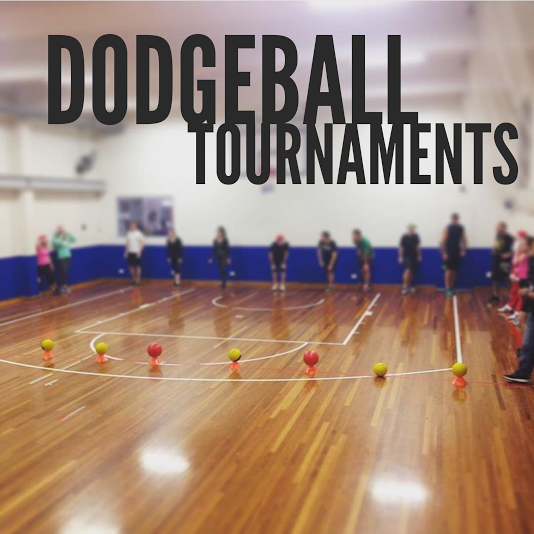 rEBOUND OR BEACH VOLLEYBALL TOURNAMENT
We now offer multiple ways to enjoy volleyball. Spend an afternoon in the sun with your team, organise fish'n'chips for everyone, or head indoors to play a new sport, and then hit the pub afterward!

Max people: 72 (12 teams of six)
Min people: 16 (4 teams of four)
Locations: Lyneham Courts, approx cost: $66 per person
Duration: 3-4 hour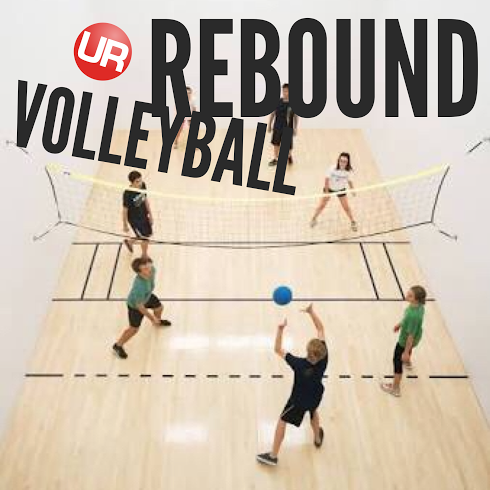 ---
outside the box
return to recess games day
Kick it old school and take everyone on a journey to their yester-year. We play in teams, but the game is Recess. Think "Rob The Nest", Tip, Handball, Tug-o-war, and water fights. All the good stuff of being a kid. Play in teams and compete to win the title.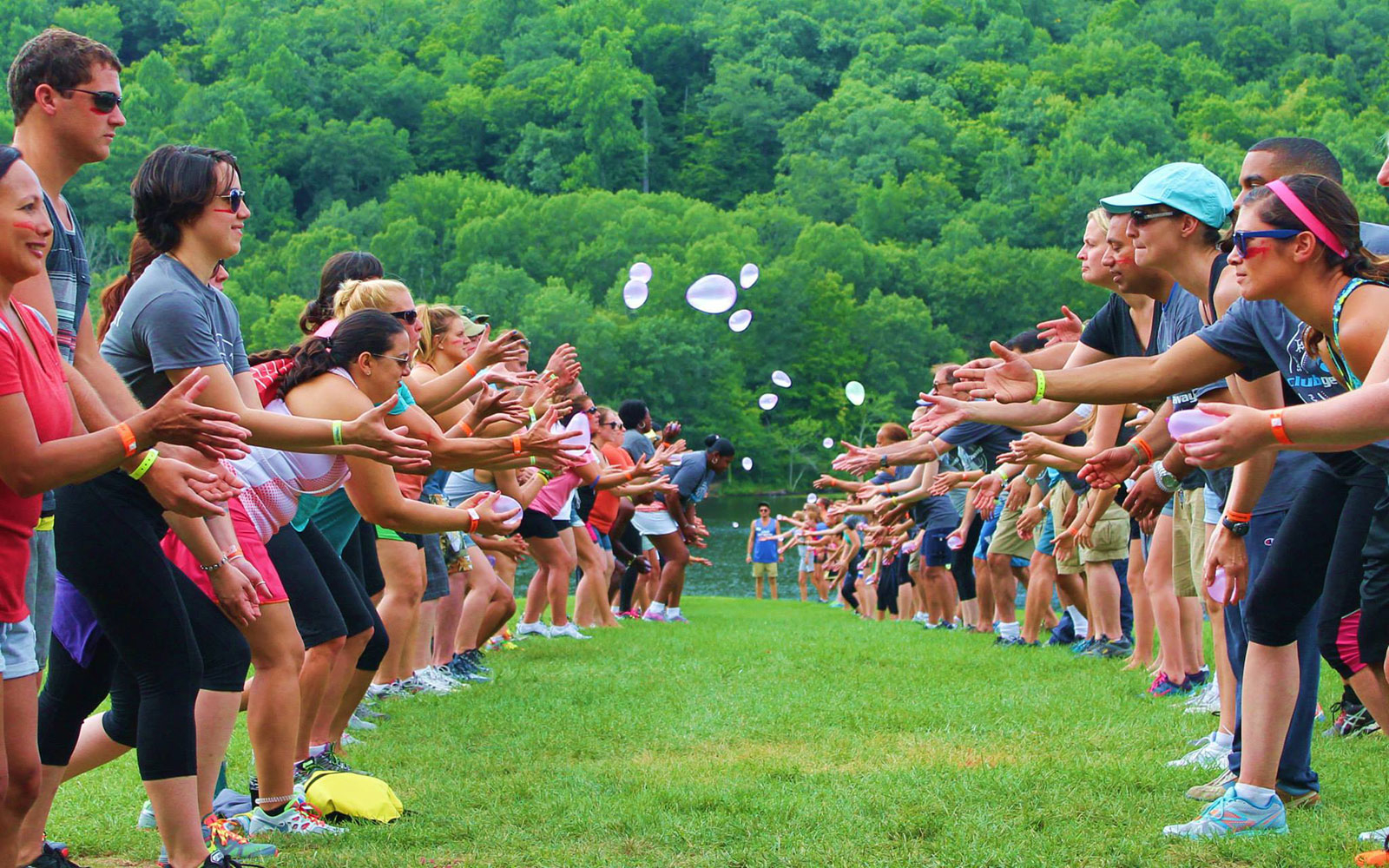 9 hole golf quest
A civilised afternoon on the course… NOT! We turn your 9 hole golf course into an adventure and a challenge. Each hole with it's own mystery gamble, tests to pass through, and challenges to make your golf skills irrelevant. Play in teams of 4.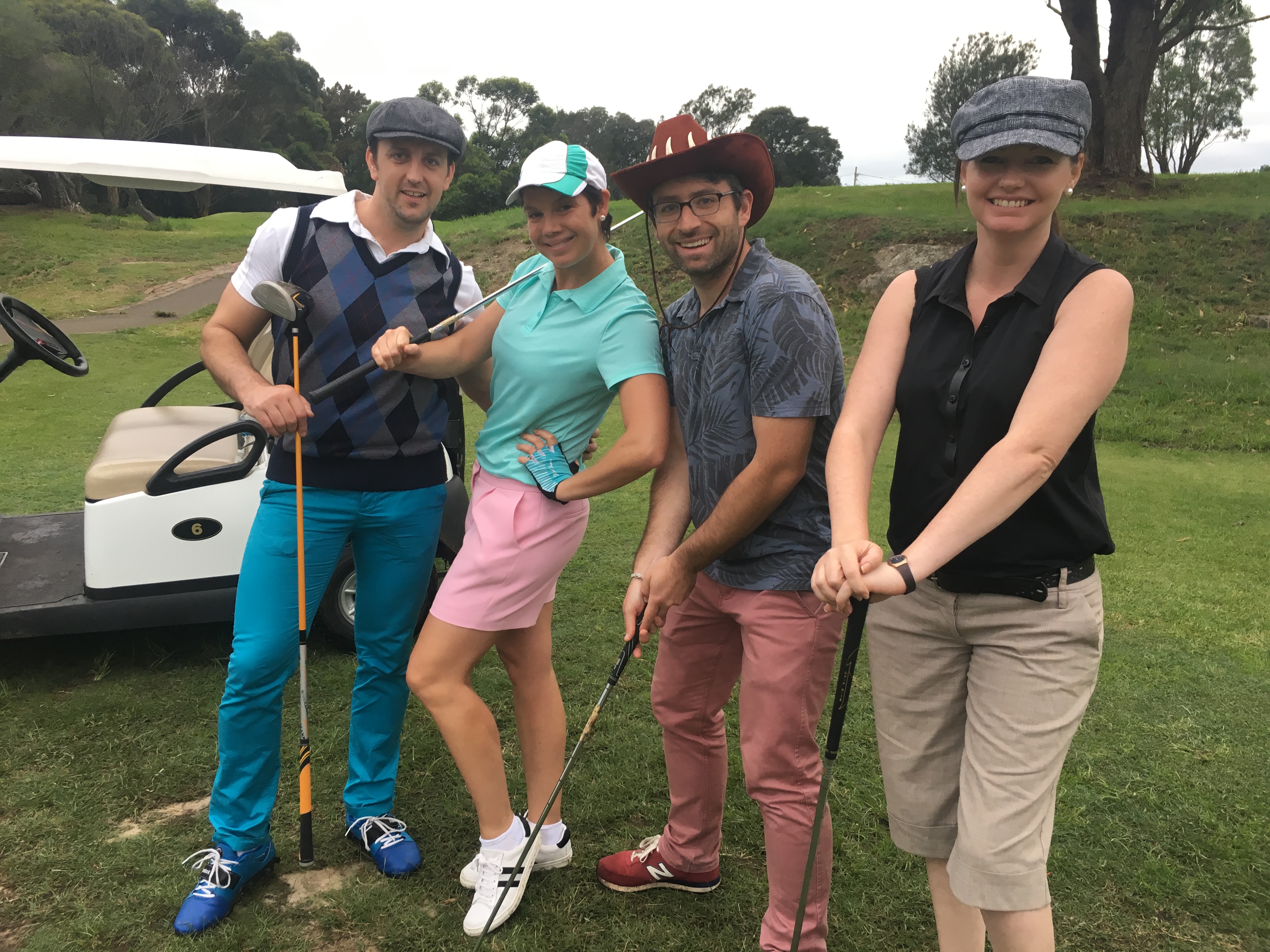 social tennis club
A day at the tennis, but with a splash of socials and cocktails. We orchestrate a Tennis Tournament like no other. Enjoy evenly matched games, but while you wait, taste test your way through canapes and cocktails to keep the spectator's spirit intact.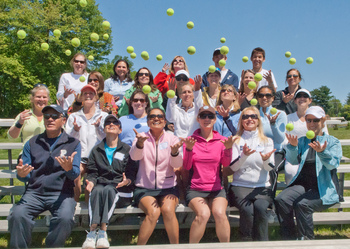 tropical beach day
The beach is sometimes about relaxing, sometimes about playing games. We organise a round robin of beach sports for the crew to learn and play. Inspired by the tropical islands of the Caribbean, expect sultry music, a beach bar, and plenty of relaxing island vibes.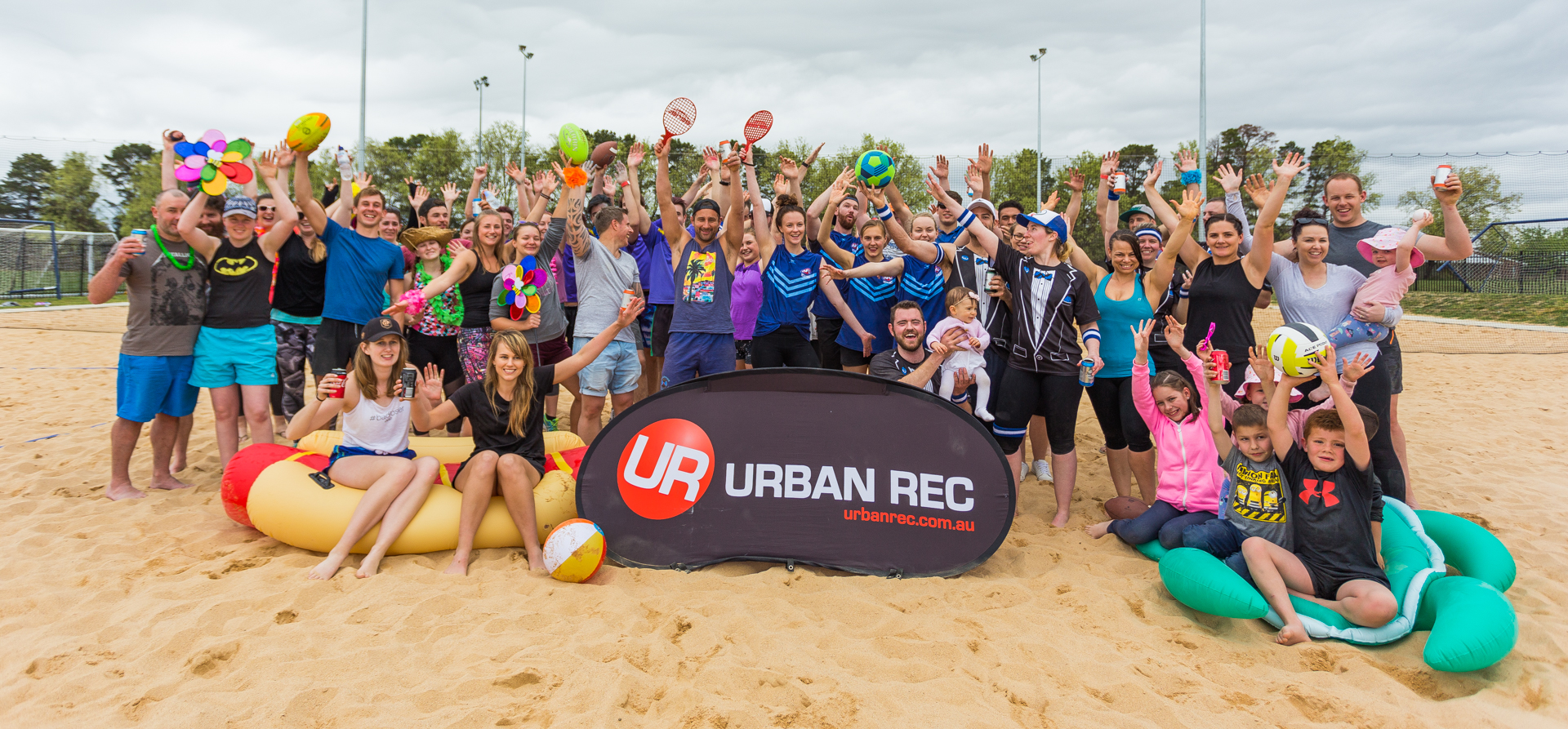 ---
LARGE SCALE BESPOKE EVENTS
We have got the potential to take your event from good to great. Over the years we have worked with tons of organisations to create events that have a WOW factor. Some examples of events include:
Large Scale sports Tournaments, with DJ's, Food Trucks, and Pop-up Bars
Pop-up sports, and fitness festivals for mass participation
---
outsourcE YOUR competition management
Urban Rec has the skills to create, manage, and oversee your competition. If you are looking at hosting a tournament or a league, leave it to us, the fun experts! We have specific software built for competition management. Say goodbye to paper forms, and dealing with horrible paperwork on site. You can oversee and manage your league through Urban Rec. We have access to great staff, outstanding facilities, and state of the art technology.
Venues looking for someone to manage the day to day running of leagues and competitions
Councils, and government bodies looking to create a healthy start within a field or division
Facilities looking to create that one-off event, and expose their business