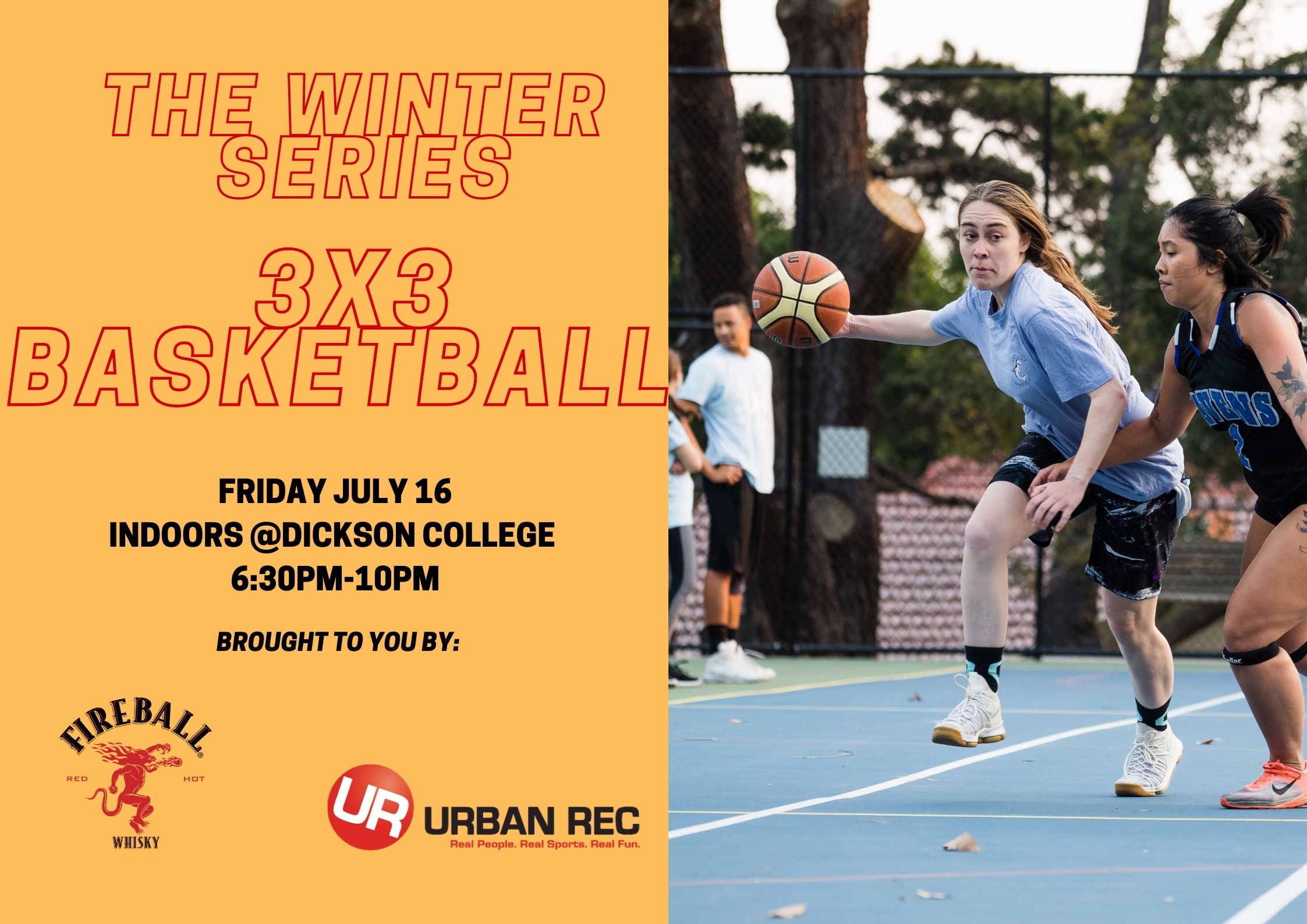 Winter Series - 3v3 Basketball
Covid put a shutdown to our 2020 3x3 tourney so we are really pumped for this one. If you play in the big leagues at Merici on Thursday night or you love the Street Ball on Tuesdays this 3x3 Tournament will be your chance to play against teams from all 7 of our basketball leagues, hang out with your favourite hosts and have a good time.
You can choose from 2 Divisions, team numbers are extremely limited and only open to Urban Rec members until July 7th . Then if not sold out we will open up to the public.
This tournament is mixed a requires 1 of either gender on the court at all times.
WHAT TO EXPECT:
Round robin Basketball tournament + Finals
The All-Stars of Event Hosts;
Two Divisions; (# pending)
Prizes;
Good Times, Good Mates & Good Beats.
OPEN FOR REGO VIA LINK