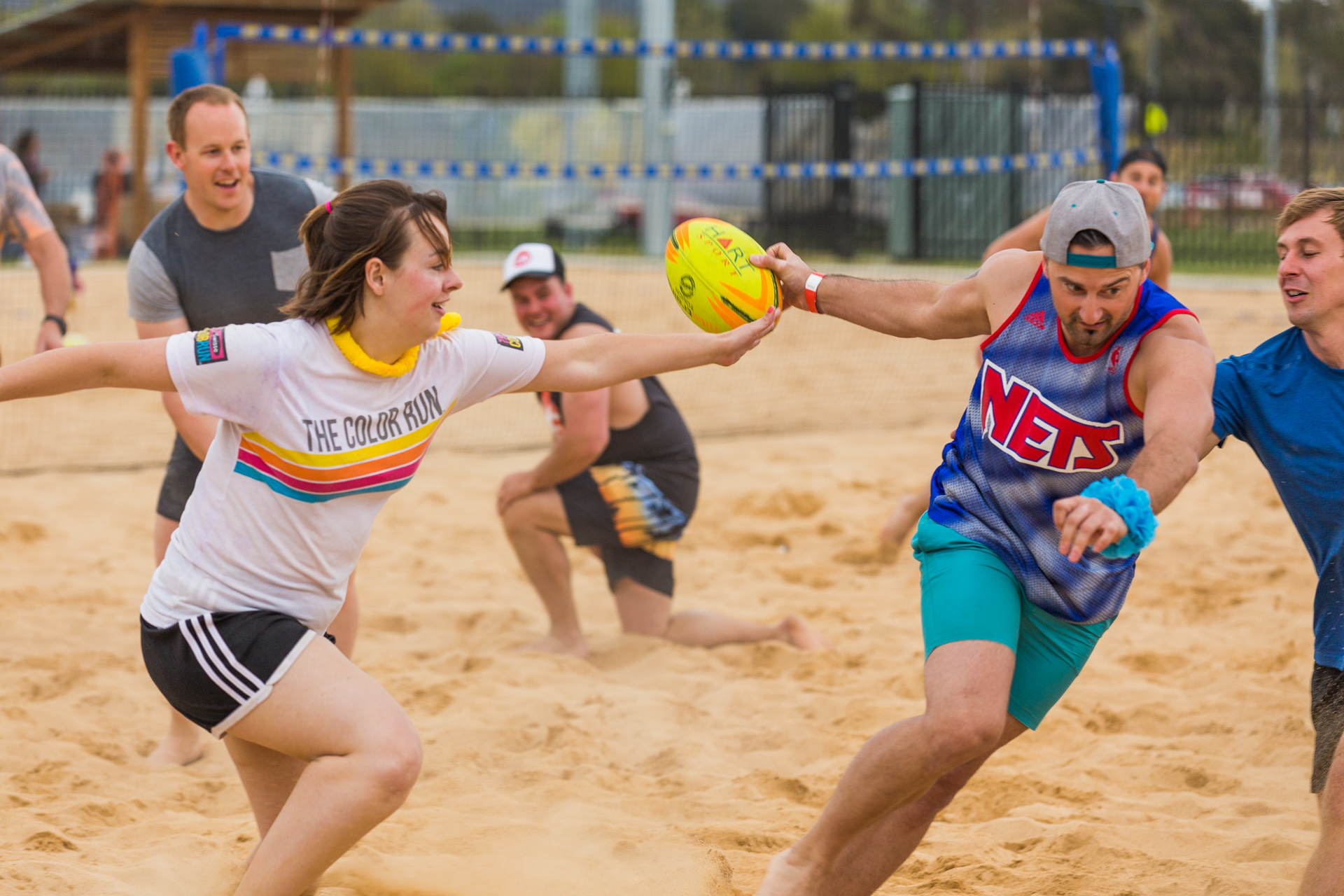 2021 Beach Sports Party
It's our BIGGEST event of the year and we are so excited to bring you the 2021 Beach Sports Party. Urban Rec Canberra has grown over the last few years so this party is not one that you will want to miss. It just gets bigger and it just gets better, every, god damn, year. Team numbers are limited so it's first in first served.
What could be more epic than an afternoon on the beach filled with brews, tunes and sport?! It's the most epic way for your team to have a social afternoon together.
We will have a multisport tournament with beach soccer, beach touch rugby, beach volleyball and beach dodgeball! And we'll have a party while doing it! How fun! Your team will play each sport and a finals series.
---
BEACH SPORTS PARTY
Date: Friday 26th November, 2021
Team Registration $99
Individual Registration $29
For more details click the register link below!
Click here to register a team!

Click here to register as an idividual!
OPEN FOR REGO VIA LINK