The Winter Series Golden Goal Soccer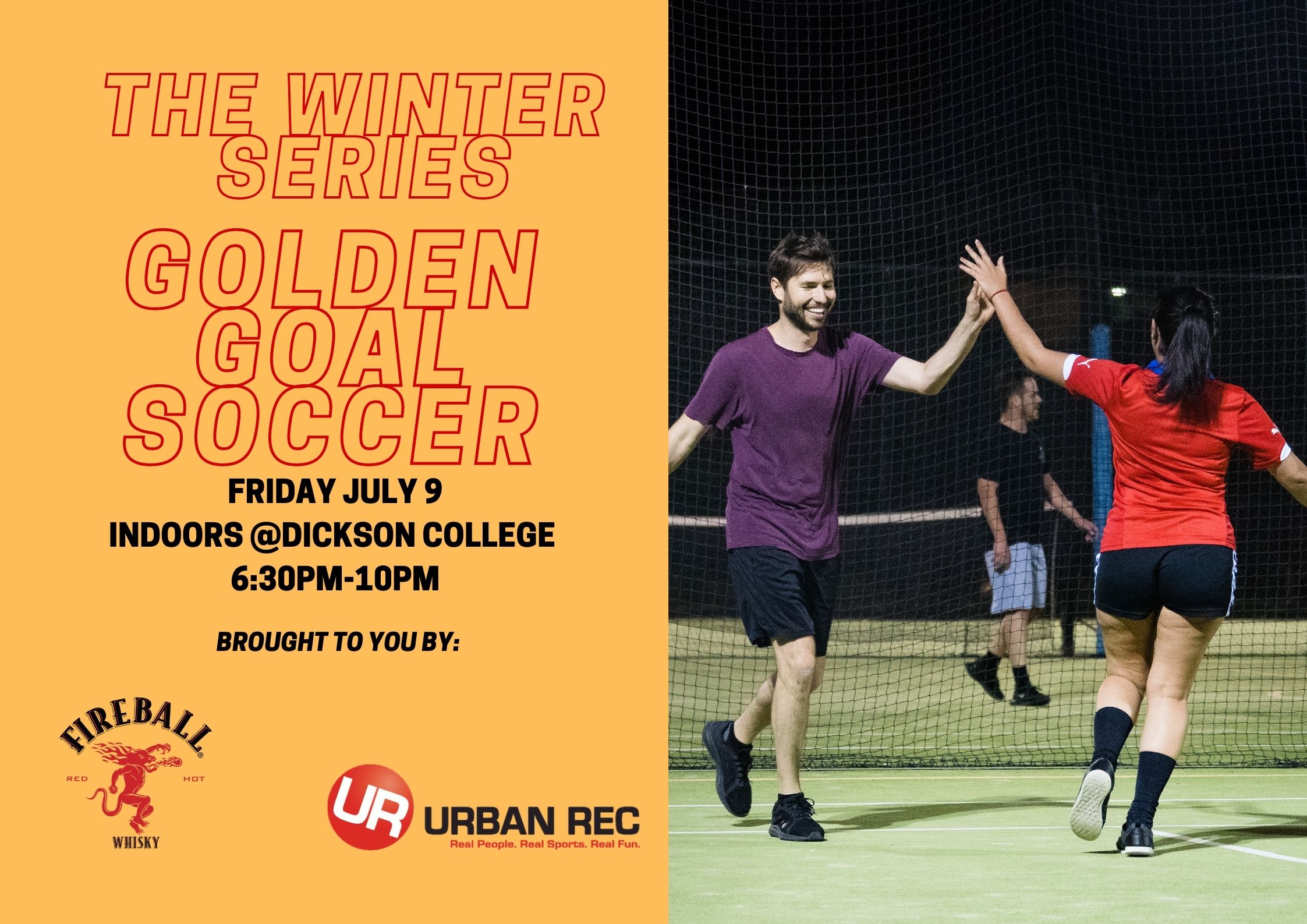 Presented by Fireball our Golden Goal Soccer tournament will get you out of the Winter stoop. It's a night of good mates, fun Football and times you'll be telling the grandkids about.
The first team to score wins. This ensures for fun, quick, and lively games. Every team plays minimum of 7 games. The top 2 teams at the end play a final where the first to score two goals wins! If you play in our Street Soccer Mondays, Outdoor Soccer Tuesdays or Indoors you're gonna love pitting your skills against teams from all 4 of our soccer leagues, hanging out with your favourite hosts and have a good time.
Team numbers are extremely limited and only open to Urban Rec members for a limited time. Then if not sold out we will open up to the public.
This tournament is mixed 5-aside and requires 2 of either gender on the court at all times.
WHAT TO EXPECT:
Play at least 7 games + Finals

The All-Stars of Event Hosts;

Prizes;

Good times; Goods mates; and, Good beats!
Skill Level: Recreational, Intermediate
Gender: Coed
Day of the Week:
Friday
Length:
1 day
Start Date: 09 Jul 2021
Game Times:
6:30 PM - 10:00 PM (Friday)
Team Fee: $149.00 (Tax incl.)
Locations
[Inner City] Dickson College
Phillip Avenue
Canberra, Australian Capital Territory 2602